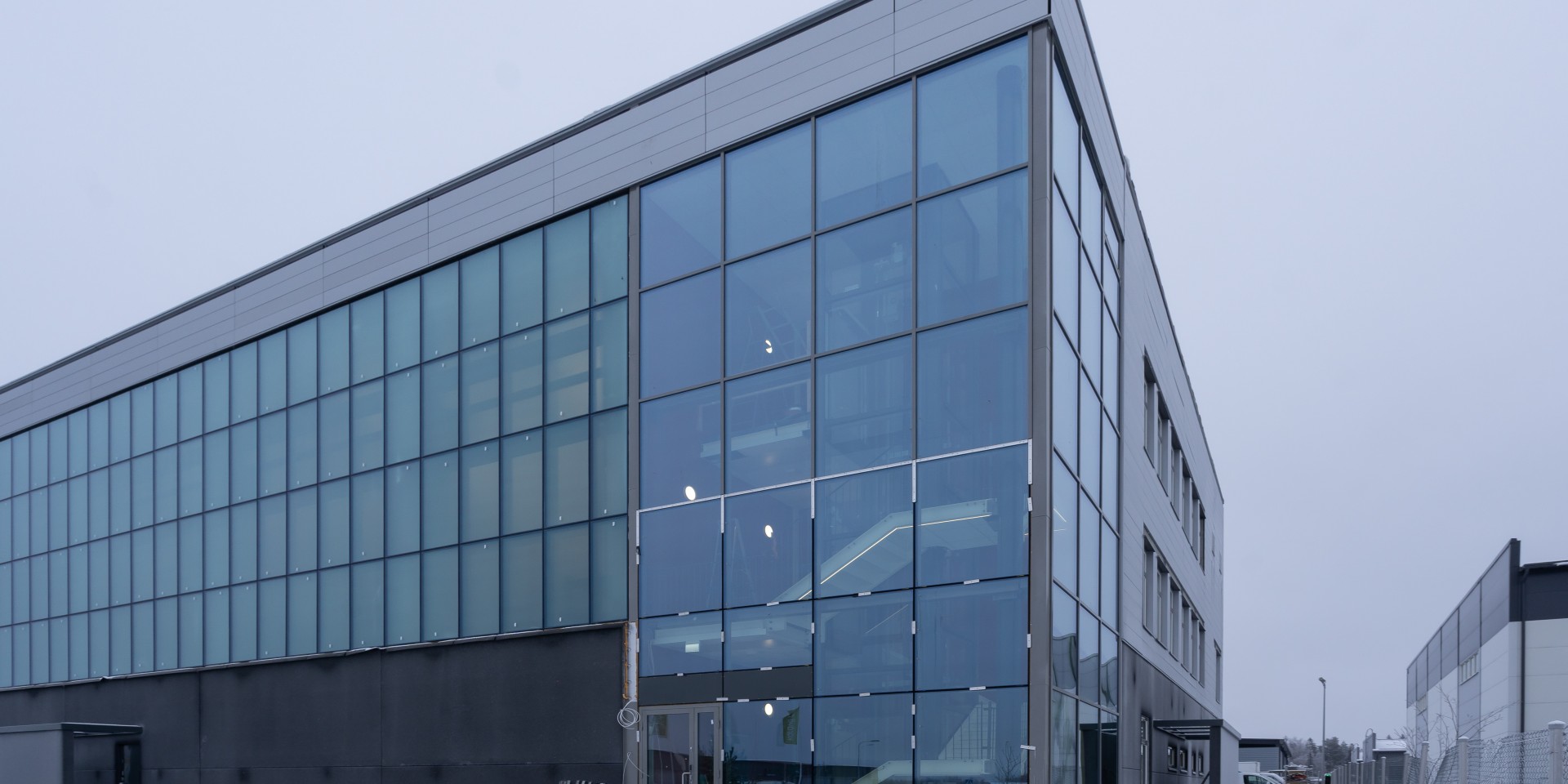 This is the link to Tikkurila's original Blog article in Finnish;
https://tikkurila.fi/teollisuus/ideat/hissitornien-palosuojamaalauksella-tehokas-suoja-standardipaloja-vastaan
This is the translation;
With the help of Tikkurila's products and services, Metallipalvelu Hartikainen Oy expanded its expertise and delivered fire-rated R60 steel structures to the office building.
Metallipalvelu Hartikainen Oy is a multifunctional company in the metal industry that, in addition to engineering and load bearing steel structure services, also designs, manufactures and sells products for industrial and agricultural use. The company has a long experience of Tikkurila's products and painting in the company's own paint shop.
Metallipalvelu Hartikainen delivered the steel structures of the elevator towers of the office building to be built to Alasen Rakennus Oy in Pirkanmaa and the Steel Stairs related to the elevator shaft. The structures require fire protection painting that requires special expertise, which the company has previously purchased from an external contractor. Now it was decided to implement fire protection itself. By doing the fire protection painting of the steel structure itself, the company saves on transportation and the whole is more logistically sensible.
"Usually, a relatively small part of the structures we deliver require fire protection painting. Buying small quantities from abroad is not very profitable from our point of view or from the contractor's point of view. In addition, the delivery schedule is often tight," says project manager Jukka Kirjavainen from Metallipalvelu Hartikainen.
The fire protection painting only required the purchase of a new spray gun and nozzles, but the company already had other equipment. The cost was low compared to the fact that the readiness for fire protection paintings also increases the company's competitiveness, as it is able to serve its customers in a more versatile way.
The takeover of the new division had been in our minds for a long time and the matter had been discussed with a Tikkurila expert. The years of effective co-operation encouraged the choice of Tikkurila's product for fire protection as well.
"Now was a good time and a suitable project to start fire protection painting in our own paint shop. Key account manager Paavo Kareinen from Tikkurila was involved in guiding and supervising the whole project. We got an excellent introduction to the product."
– Project Manager Jukka Kirjavainen, Metallipalvelu Hartikainen