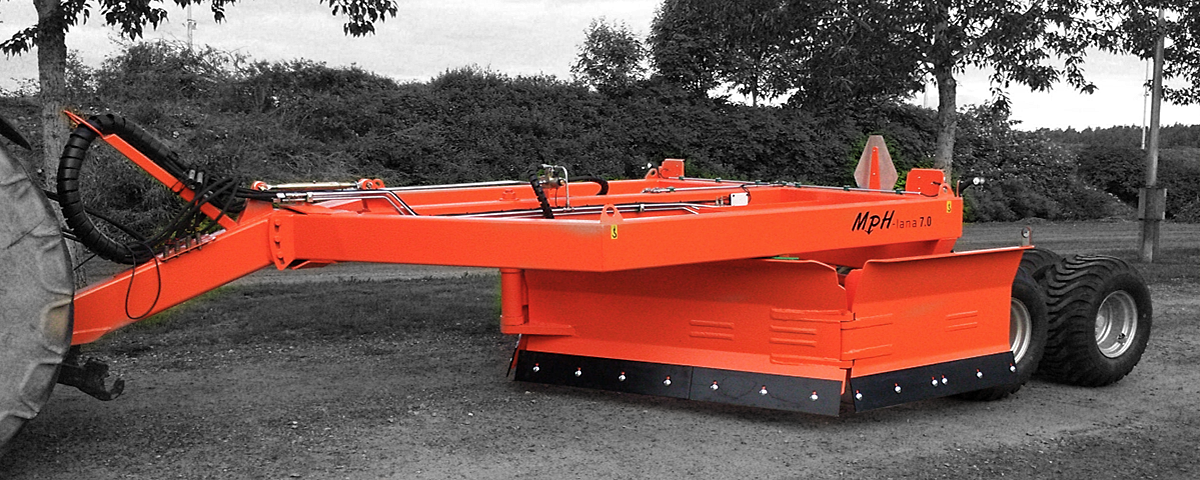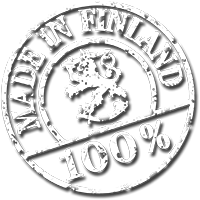 MPH Grader 7.0 levels fields effectively - With laser or GPS altitude automation system.
MPH Grader 7.0 wide slope adjustment helps water control on fields.
7.8 m working width increases efficiency - Saves time.
As a result of the Finnish design, MPH Grader 7.0 is made of high-strength steel for heavy use. It is a dream tool for a contractor and a farmer to save time and fix problems. MPH Grader 7.0 can level sandy roads, fields, crushed rock on construction and road sites, plow snow and remove packed snow from roads and lower plowing benches. A versatile tool for year-around use with wide working width and tilt adjustment. Six-wheel bogie makes the machine very agile and stable. Adjustable drowbar increases usability - A hook height of tractors does not limit usability.
A narrower model for container transport is also available. We have added hydraulic brakes to the first pair of wheels - as per the requirements of the Road Traffic Act.
Commissioning, wing adjustment, adjusting the blades and putting the transport position are hydraulically operated. You can use the lateral shaping method in grader to shape the road or field profile as you like.
Safety valves in the cylinder blades prevent damage to the collision. The wings can be set to the desired position.
Double-tilt of the levelling laser allows you to profile your entire field in the range with 800 m. Trimble GPS Altitude Automation - You also get fully automated tilt control. Please ask more details from us!
Very wide working width – even 7 m!
Now with wings extension available, working width increases to 7.8 m!
Hydraulic brakes on first pair of wheels.
| Name | MPH Grader 7.0 |
| --- | --- |
| Max working width | 7,8 m |
| Transport width | 3,9 m |
| Length | 7.2 m |
| Weight | 5080 kg |
| Hydraulics | 4 pcs 2-action valves |
| Minimum tractor size | 200 hp, 10 000 kg |
| Options: | |
| | Pin blades, toothed blades (flat blades as standard) |
| | Leveling laser with double-tilt and mast |
| | A mast as separate option available |
| | Extra wings (7,8 m working width) |
| | Hydraulic brakes |