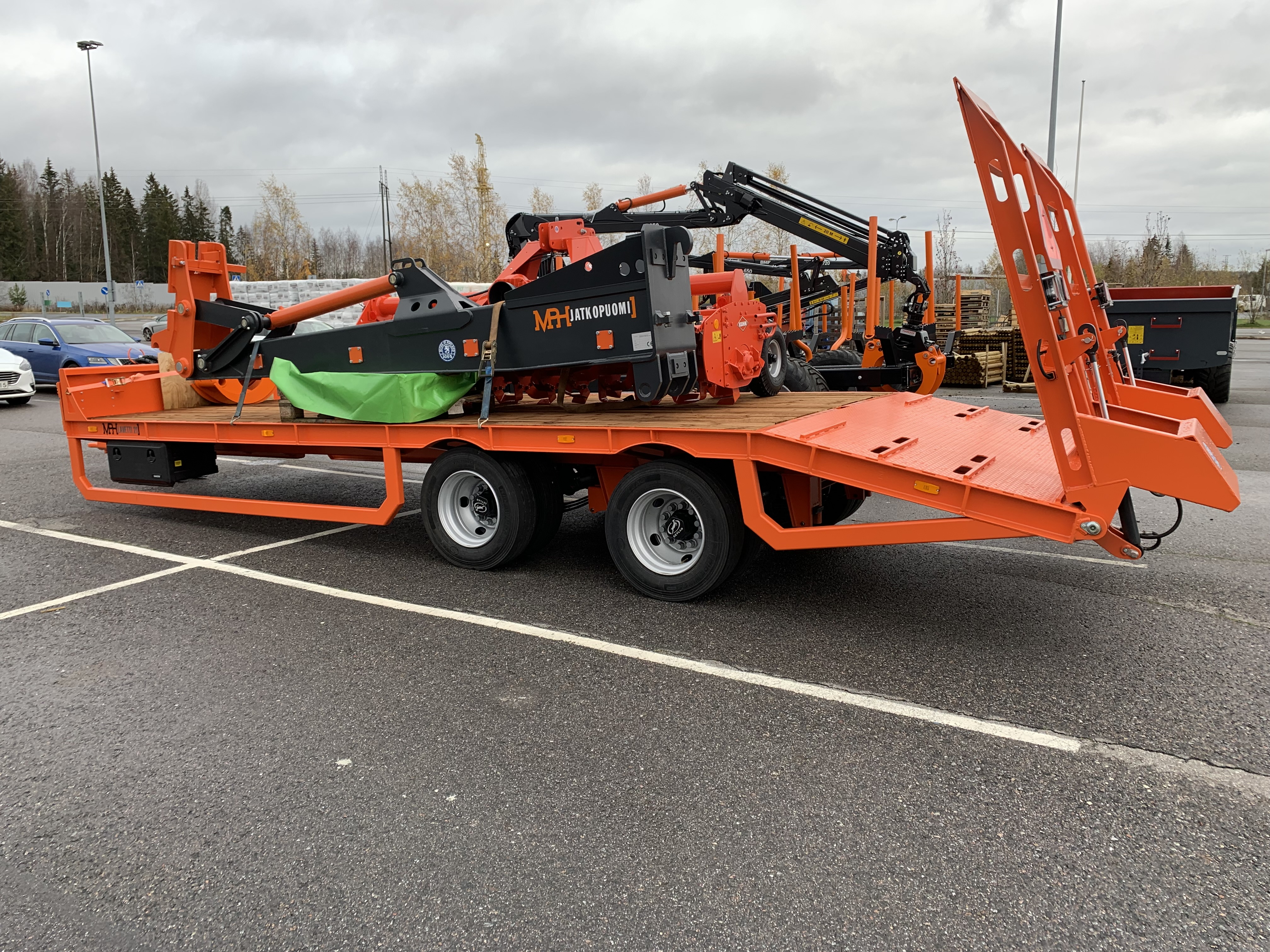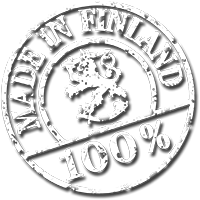 MPH Trailer 30 and 30XL have got a "little brother". The total weight of the 2-axle trailer is 21 tons and the load capacity in its size class is a fine 17.5 tons. With this trailer, a 16-ton excavator can be transported with accessories without any problems. Note! This trailer can transport machines and small items 50 km/h with hydraulic brakes and 60 km/h with air brakes in accordance with the law.
MPH Trailer 21 has proven accessories from the larger "big brothers".
MPH Trailer 21 has a fixed drawbar and a drawbar eye that rotates. MPH Trailer 21 also comes with extension, work and lights for tractors traveling over 40 km/h.
MPH Trailer 21 is intended for demanding transfer of agricultural and earthmoving machinery.
The axle construction is durable and the brakes are hydraulic. Separate parking brake.
The ramps are made of high-strength steel (S650MC) and the yield strength is 650 MPa.
The front slot has a transport place for mounting accessories.
Load capacity 17.5 tons, total weight 21 tons.
| Name | MPH Trailer 21 |
| --- | --- |
| Measures | Lenght 7,2 m |
| - l, w and h | norm. 5,8; 2,55 ja 0,93 m |
| Tyres | 8x215/75/17,5; M+S (10 bolts) |
| Tolas mass | 21 t |
| Load capacity | 17,5 t |
| Drum brakes | 300x200 |
| Lock points | 22 pcs |
| Floor | Pressure impregnated wooden floor (thickness 50 mm) |
| Options: | Retrofitting also on the delivered trailer |
| | Hydraulic Bale Side Supports (Will come later) |
| | Track guides |
| | Toolbox |
| | - 750x350x450 mm |
| | Hydraulic ramps |
| | Triangle platform at back |
| | - lenght 1,4 m |
| | Ramp narrowings/extensions |
| | Lights for tractors travelling over 40 km/h |
| | Extension lights |
| | Working lights |
| | Air brakes |