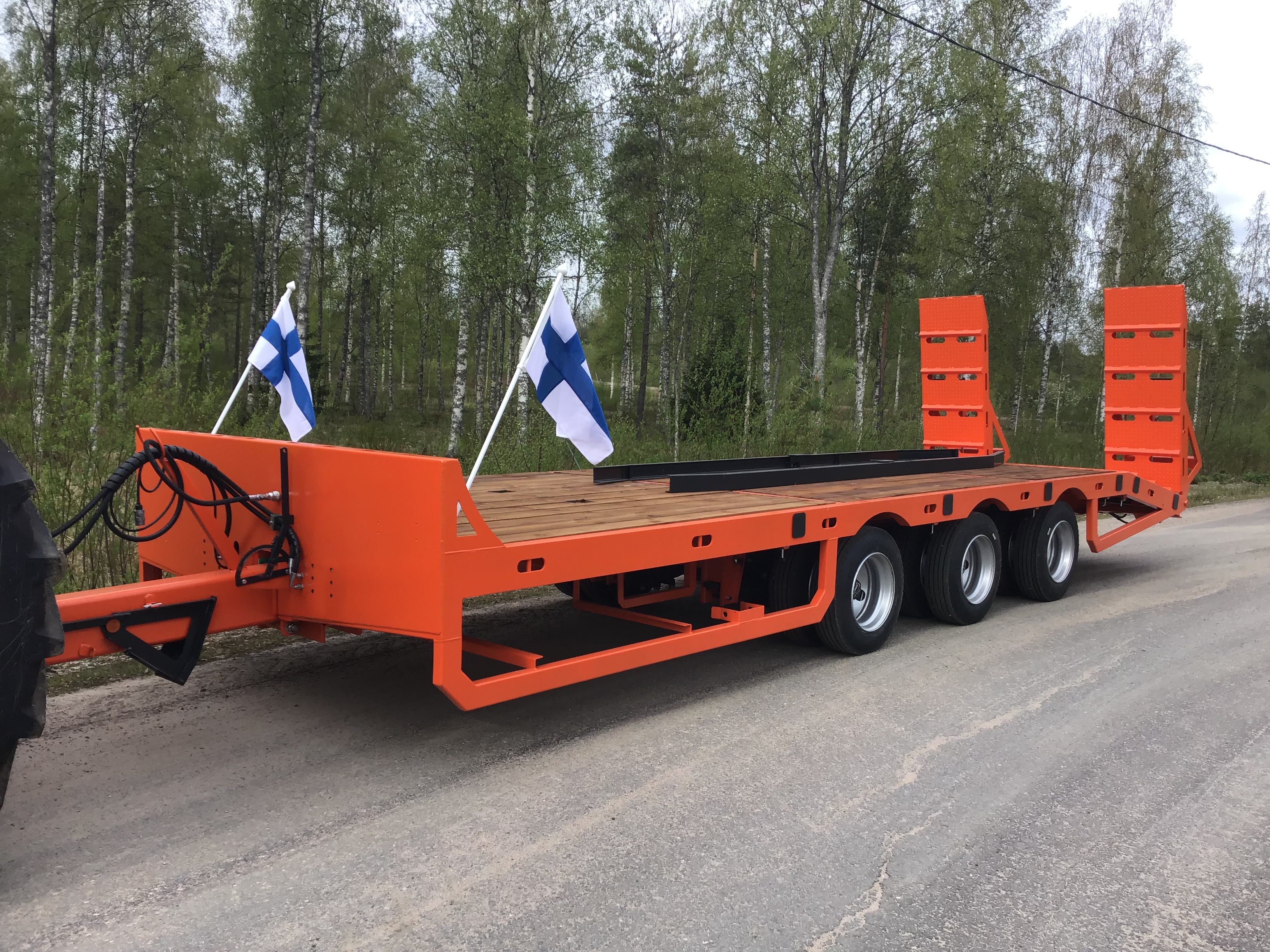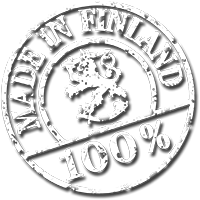 These trailers can transport machines and small items 50 km/h with hydraulic brakes and 60 km/h with air brakes in accordance with the law.
Now it's available. A longer version, MPH Trailer 30XL.
The loading lenght is 9,7 m, sloping section is 1,4 m.
Both trailers, MPH Trailer 30 and 30XL are available with air brakes.
New Product Option - MPH Trailer 30 and 30XL with hydraulic bale side supports. Hydraulic Bale Side Supports are available for the delivered MPH trailers.
MPH Trailer 30 has sprunged drawbar, which rotates and is adjustable as with standard delivery. MPH Trailer 30 also comes with turn-on, work and lights for tractors travelling over 40 km/h.
MPH Trailer 30 is a solution for demanding agriculture and construction machines transport.
Axle structures are durable and brakes are adjusted hyraulically on each axle. Brake system comes with a handbrake.
Ramps are made from

high-strength steel

(S650MC) and t

he yield strengt is 650 MPa

.
The front slot has a transport location for fastening accessories.
Hydraulic lifting of the front axle as an option.
Technical Load capacity 25 tons, total weight 30 tons.
Hydraulic Bale Side Supports, Triangle Platform at rear is not needed.
| Name | MPH Trailer 30 | MPH Trailer 30XL |
| --- | --- | --- |
| Measures | L 8,2 m | L 9,7 m |
| - norm. l, w and h | 6,8; 2,55 and 0,93 m | 8,3; 2,55 and 0,93 m |
| Tyres | 12x215/75/17,5; M+S (10 bolts) | 12x215/75/17,5; M+S (10 bolts) |
| Drum brakes | 300x200 (load sensing) | 300x200 (load sensing) |
| Lock points | 26 pcs | 26 pcs |
| Floor | Pressure impregnated wooden floor (thickness 50 mm) | Same |
| Options: | Retrofitting also on the delivered trailer | Retrofitting also on the delivered trailer |
| | Hydraulic Bale Side Supports | Same but longer |
| | Track guides | Same but longer |
| | Big toolbox | Same |
| | - 120x250x400 mm | |
| | Toolbox | Same |
| | - 750x350x450 mm | |
| | Hydraulic ramps | Same |
| | Hyd. front axle lift | Same |
| | Triangle platform at back | Same |
| | - length 1,4 m | |
| | Deck extensions | Same but longer |
| | Ramp extensions | Same |
| | Lights for tractors travelling over 40 km/h | Same but with longer wires |
| | Extension lights | Same but with longer wires |
| | Working lights | Same but with longer wires |
| | Air brakes | Same but with longer tubes |